Press Release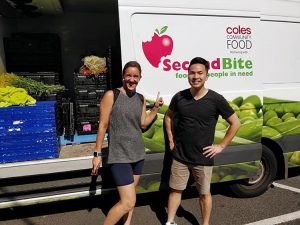 The idea to transform Blue Monday into "Zenith Monday" stemmed from an agency-wide competition. To celebrate Zenith's 30th anniversary this past October, a global contest 'If I were CEO for a day' asked employees to come up with ideas on how they want to see Zenith evolve. Zenith Mexico won with their idea of Zenith Monday, which sees more than 6,000 employees in the agency's global network encouraged to participate in team building activities that promote good causes and benefit their community.
Nickie Scriven, CEO, Zenith Australia, said: "We are delighted to continue our support of disadvantaged youths by running bespoke activities with youth charities in our three key states. In Sydney, we have partnered with Youth off the Streets where staff will be supporting them throughout the year through volunteering and fund raising initiatives. In Melbourne, Zenith continue to work with Kids Under Cover and are also supporting SecondBite by rescuing food at weekend markets and preparing fresh and nutritious meals for people in need. And in Brisbane, the team are raising much needed funds for Youngcare to help to improve the lives of young people with high-care needs."
"The Zenith Monday initiative is a great way of bringing our teams together to lend a hand in their local communities, and feel passionate about doing their bit to help others overcome disadvantage."
Images of Zenith Monday activities will be shared on Zenith's global social media accounts over the course of the week.
Matt James, Global Brand President, Zenith, added: "At Zenith, we believe in giving back to the communities that support us. By transforming a day of sadness, our brilliant specialists are creating one small way to send positive thinking and acting around our global network."
For further information, please contact:
Camille Alarcon
Marketing Communications Director, Publicis Media
Tel: +61 429 137 955
Email: camille.alarcon@publicismedia.com
About Zenith
Zenith is The ROI Agency. We blend data, technology and brilliant specialists to scout out new opportunities, solve complex challenges and grow our clients' businesses. Zenith is part of Publicis Media, one of four solution hubs within Publicis Groupe [Euronext Paris FR0000130577, CAC40], and has offices within Publicis One. We have over 6000 brilliants specialists across 95 markets. We are experts in communications & media planning, content, performance marketing, value optimisation and data & analytics. Zenith works with some of the world's leading brands including: Coty, Daimler, Electrolux, Essity, Kering, Lactalis, Nestlé, Nomad Foods, Oracle, Perrigo, RB, and 21st Century Fox.