Zenith leads media strategy to target new consumers
MSD Animal Health brand Bravecto has launched a new 'Bravecto Chew for Dogs' campaign, reinforcing the product's benefit of longest-lasting protection against fleas and paralysis ticks in one chew.*
With the knowledge that the pet category is driven greatly by habits that are difficult to change in long-time pet owners, the campaign identifies new growth opportunities, and aims to create change in customer brand-choice and behaviours.
With the media strategy, planning and buying led by Zenith, the agency taps into relevant TV programming environments, such as The Dog House and Bondi VET, to allow the Bravecto brand to build scale and impact throughout the season.
Beyond significant TV activity, the campaign also includes radio and OOH to reach pet owners who are out and about; YouTube to target audiences based on pet ownership behaviours and signals, as well as BVOD, ecommerce, and search components, tailored to reach the broader consumer segment increasingly adopting pets since the pandemic.
The creative agency is Wunderman Thompson, with PR by LBPR.
Zenith Head of Strategy and Planning, Sydney, Sarah Heitkamp said: "The landscape around pet ownership has changed significantly since Covid, and media consumption behaviour continues to evolve. As a result, we worked with Bravecto to step change its go-to-market strategy, to ensure we were leveraging the growth opportunity presented by pet owners under 35, whilst not forgetting our heartland audience."
MSD Marketing Lead ANZ, Vanessa Gattellari said: "Within the animal health category, preference for current treatment and complacency remain strong barriers to conversion. Zenith has worked closely with MSD in devising a communication strategy that enables behaviour change, so that pets are protected longer from paralysis ticks and fleas with a single Bravecto treatment."
The Bravecto Chew campaign launched in October and will run until the end of Summer.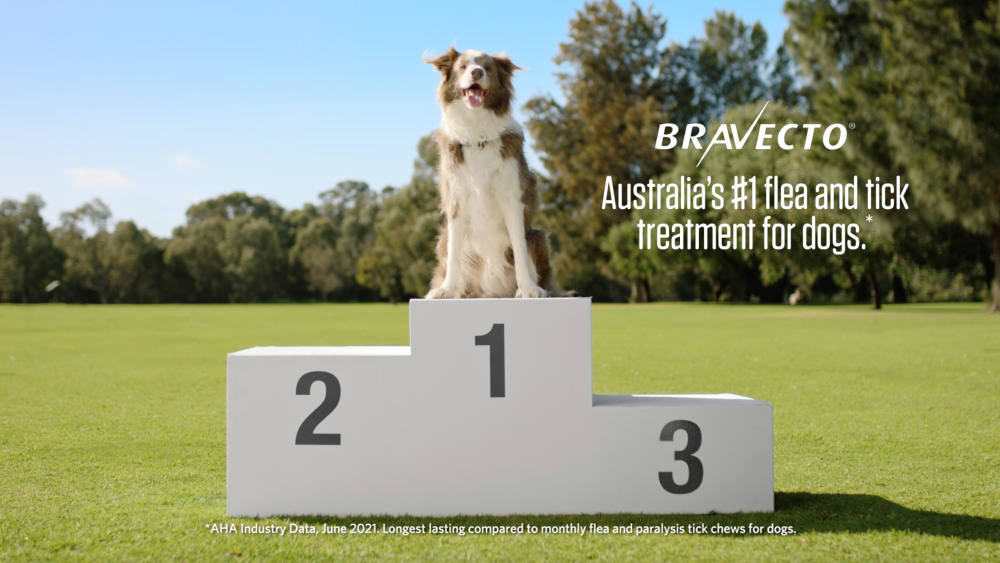 To view the campaign TVC: click here
* Longest lasting compared to monthly flea and paralysis tick chews for dogs. Refer to label for full claim details.
For further information, please contact:
Jill Antonio
Tel: +61 404 432 058
Email: jill.antonio@publicisgroupe.com
About Zenith
As the ROI agency, Zenith leverages data, technology and talent to scout out new opportunities, solve complex challenges and grow clients' businesses. The agency has more than 6,000 brilliant specialists across 95 markets – experts in communications & media planning, content, performance marketing, value optimization and data analytics. In Australia, Zenith has offices in Sydney, Melbourne and Brisbane, with over 150 staff. Zenith works with some of the world's leading brands including Aldi, Honda, Luxottica, Reckitt Benckiser, Lite'N Easy, Kering, Lactalis, TikTok and The Walt Disney Company.